Pollard Banknote Limited(TSX: PBL) ("Pollard Banknote" or "the company") announced the launch of its Boréal instant ticket series, the first Canadian game designed specifically for Pollard Banknote's new digital printing press. Launching on January 9, the game features 30 different images of wildlife species that call Québec home.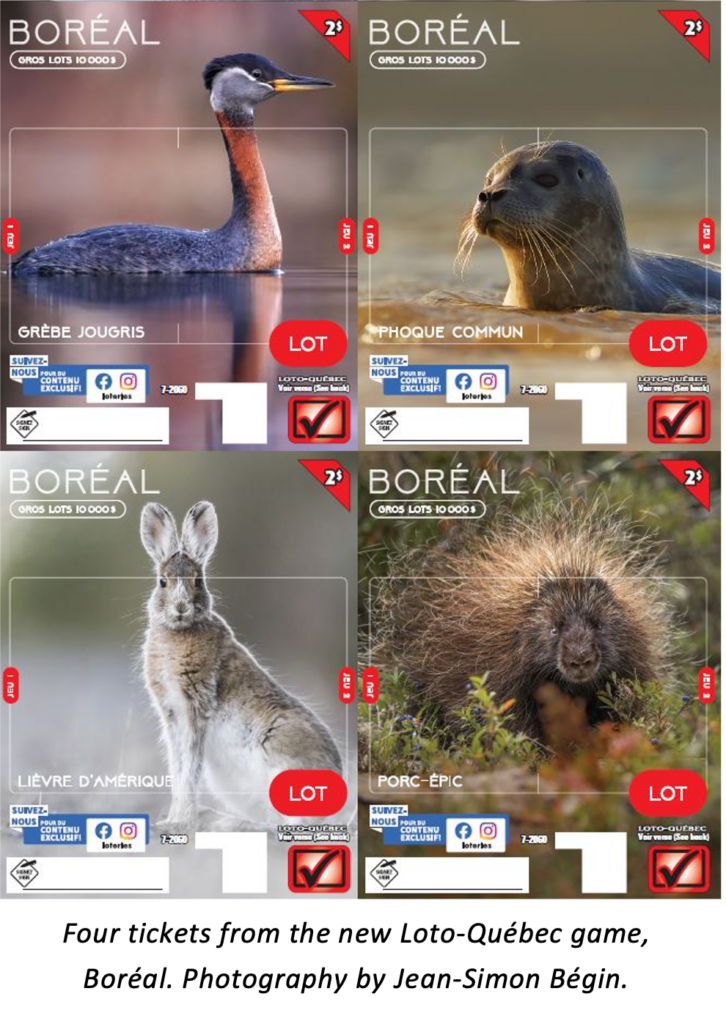 Pollard Banknote's new digital printing technology offers endless creative possibilities, enriching instant play experiences and bringing with it a new era of game concepts and options. Digital printing technology allows for an increased number of distinct ticket images within an instant game while also enhancing the ticket graphics, resulting in visuals that are crisp, dynamic, and rich in detail.
Beautiful, high-impact photographs of Québec wildlife are featured in the Boréal series, creating eye-catching tickets sure to stand out at retail.
"Loto-Québec is thrilled to be the first lottery in Canada to create a concept for Pollard Banknote's new digital press. This process lends itself well to photographic imagery and increases the number of scenes that we can market," said Anne-Marie Voyer, Products and Development Director, Loto-Québec. "In order to make the most of these characteristics and resonate with our players, we have chosen Québec wildlife photographs by prize-winning photographer Jean-Simon Bégin. This allows us to introduce consumers to the diversity of Québec wildlife."
"Pollard Banknote is excited to collaborate with Loto-Québec on the new Boréal instant tickets," said Julia Cloutier, Senior Director, Sales & Marketing, Pollard Banknote. "Loto-Québec has taken full advantage of our proprietary digital processes for this game series and the resulting images are incredible. We value the partnership we've built with Loto-Québec, and we are always exploring ways to add value to the Lottery's portfolio. The Boréal series exemplifies Pollard Banknote's commitment to outstanding games, a key factor for the ongoing success for our lottery partners."
Loto-Québec's mission is to responsibly and efficiently manage games of chance in a controlled and measured fashion, in the interest of all Quebecers. Entertainment is at the heart of its activities. Loto-Québec has been delivering entertainment to Quebecers for over 50 years. During the 2021–2022 year, it awarded close to $1.5 billion in prizes to lottery winners—a record for the government corporation. Loto-Québec's operations benefit the people of Québec.